Bus to the Halifax Climate Strike on Friday, September 27 from the Annapolis Valley. $20 per seat or pay what you can afford. Reserve seats by emailing xrns@riseup.net
Bus stops:
Annapolis Royal (Market Square) at 6:30AM
Bridgetown (Scotiabank) at 7:00AM
Middleton Petro Canada (at exit 18) at 7:15AM
Berwick (Fire Hall) at 7:50AM
Wolfville NSLC at 8:30AM
Return to the valley from Halifax around 4PM
Come and be part of history!
---
Middleton
– (copied from the event page) created by
Clean Annapolis River Project (CARP
).
This September, millions of us will walk out of our workplaces and homes to join young people in the streets on climate strike. The climate crisis is an emergency — let's act like it.
We will be hosting a rally in the Town of Middleton on
Friday

September 27, from 10 a.m. to 4 p.m.
Locatio
n- we will be on the Town of Middleton property located on the southeast corner of Commercial Street and Marshall Street. This is located across from the Premier's Constituency Office and Town Hall in Middleton.
We will have canopies in case of sun or rain, drinking water and trash/recycling bins available.
We encourage you to share this event among your networks!
======
---
Annapolis Royal — This info from the St. George and St. Andrew United Church page:
"Christine and I invite you to an Inter-Faith march in solidarity the Global Climate movement this Friday Sept.27 starting at 3 pm at the 4 corners by the Church in Annapolis Royal. I call it " the march of the introverts"🐧Make a sign. We will sing and pray for urgent climate action."
---
4 million people in 5,000 cities and towns worldwide walked out of their workplaces, classrooms, and homes to strike for climate action on September 20th. Seeing the photos and videos pouring in from the global climate strike last Friday triggered my warrior spirit. I felt the scale of the planetary movement and our collective power to shift the window of what is possible.
But the climate strikes are far from over. Here in Canada. youth, Indigenous Peoples, workers, and communities will stand up and strike this Friday September 27th.
There are nearly 200 climate strike events planned across Canada from September 20-27, with tens of thousands of people who have raised their hand to strike this Friday. From small businesses to Lush and MEC, people are shutting down business as usual to take to the streets to strike!
Here are all the details for your closest climate strike:
The images from last Friday speak for themselves.
Children attending 1 of over 70 strikes in New Dehli, India.
Hamburg, Germany — there were over 1.4 million strikers at 500+ events in Germany.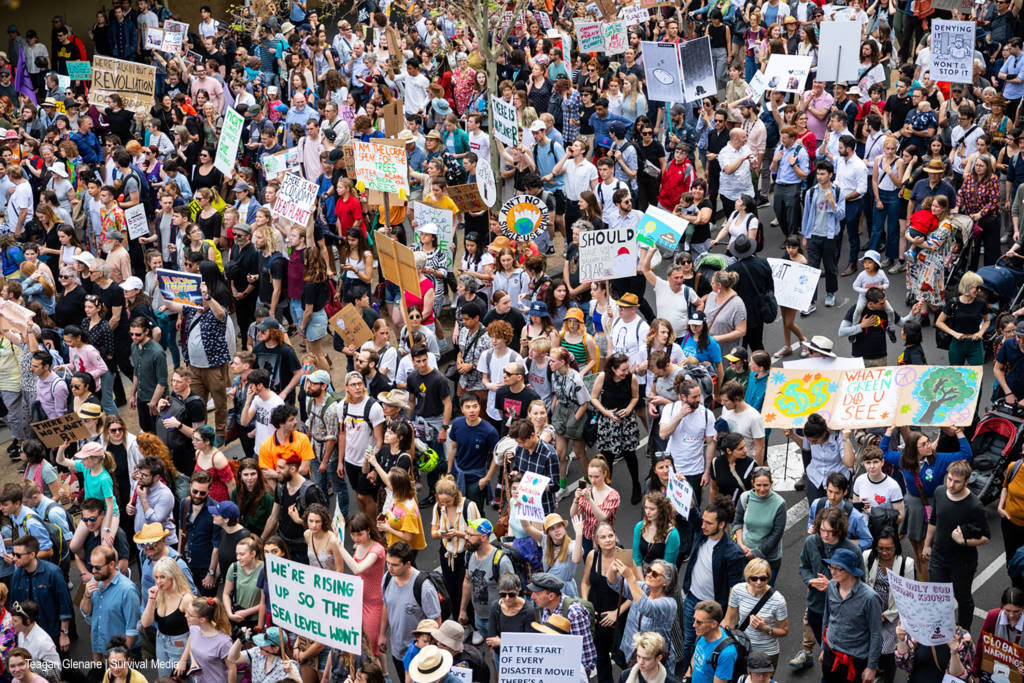 100,000 strikers on the streets of Melbourne, Australia
The stories pouring in from across Mother Earth demonstrate a global unity we've never seen before.
Stories from the frontlines: The Solomon Islands kicked off this global day of action, with strikers rowing to shore in Marovo to perform a traditional warrior dance. This was one of 30+ actions across the small island states in the South Pacific — the same states whose very existence is threatened by rising sea levels. Hundreds of strikes took place across South Asia. Most notably, people in Ghotki, Pakistan were out on the streets even as temperatures soared to 41 ̊C.

Workers for climate action: In Australia, about 380 ship dock workers walked off the job in Hutchinson Port, to join over 400,000 people striking across the country. On the other side of the world, the South African Federation of Trade Unions, which organizes 800,000 workers, broadcasted its support for the local climate strikes.
Record-breaking numbers: Europe and the United States saw record-breaking levels of participation. 1.4 million people marched in Germany alone. This moved me deeply as Germany is where my surname Müller is from, and it was my step father's home before he immigrated to Canada.
We are all born storytellers. On September 27, as young people lead Canada into a historic moment, let's share our stories from the heart in a good way. After all, with millions on the streets, we can be sure that billions are watching.
Join the global climate strikes on Friday.
In Respect and Peace,
Clayton Thomas-Müller,